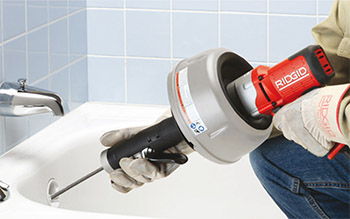 You're having visitors at home, and one of them asks to use the toilet, after making use of it, she tries to flush, but it doesn't flush, it refuses to flush, the water in the toilet just keeps spinning, and finally overflows with all the contents in it.
Having a clogged toilet or overflowing toilet can really be a handful, if not a bag of trouble, it brings discomfort, and unpleasant changes at home, the worst part is when it happens while a visitor makes use of it just like the unfortunate situation described above, that would no doubt be very embarrassing.
At Plumbing Katy TX, we have all it takes unclog your toilet, and any other clogged or blocked drains that is making you uncomfortable at home. Our drain cleaning services include:
Clogged Pipes: Clogged pipes are usually caused by a number of things depending on the location, in the kitchen, grease, fats, and other food particles may clog the drains, in the bathrooms and toilets the accumulation of, soap, hair and tissue papers tend to cause blockages, which in turn becomes a very uncomfortable and embarrassing situation in your homes and offices.
Clogged sinks and bath tubs: which gets clogged blocked with food particles, fats, grease, dirt, soap, hairs etc. depending on the location of the drain, and we know just how to get them off completely so your sink can run smoothly for a long time.
Overflowing or Clogged toilet: worse is when your toilet gets clogged, since toilets are among the most important appliances in any home, its the last thing you would expect to be having trouble with, and when it does gets clogged, and just wouldn't flush properly, or it starts to over flow and you can't use it anymore making you very uncomfortable.
Drain repairs and replacements: if you have a faulty drainage, we would make sure that your drains are repaired, and the pipes replaced if the damage to the drains is beyond repair, making sure that your drains are in good condition.
No matter how complex your draining system at home may look like, once there is a problem with it, give us a call and we'll get it all cleaned up.