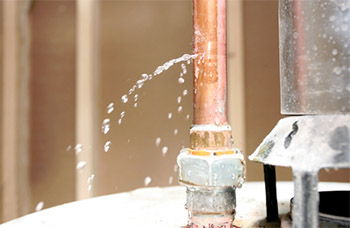 The amount of damages water causes in people's homes is quite overwhelming, an inch or two of water in a person's home causes damages of over ten thousand dollars. A large percentage of flooded homes is as a result of the pipes, a water pipe with a in it situated within the walls of your home allows water to slowly accumulate in the walls, the paint begins to peel, leaving patches and cracks.
The water that gets past the shower door or shower curtain while taking your bath, loosens up the tiles, and gets to the plywood in the sub-floor, which begins to delaminate and rot, causing lots of damages over time. The worst of them all is when the backup sewer or a sewer pipe has a hole in it, with sewage spilling from them causing both structural damages as well as health risks.
A leaky pipe can be caused by many factors, a pipe might seem flawless today, and after a while, the pipe begins to have lots of holes, and cracks. These factors include:
Clogs: clogs are seemingly unavoidable evil that occurs in any home. The causes of clogged includes grease, hair, pieces of clothing like socks, food, toilet paper and sometimes even children's' toys. Once a pipe gets clogged, the one sure way to detect them is noticing that your sinks and toilets are draining much slower than they normally do. Your best bet here is to find a professional plumber to get the clogs off immediately, else you will be having a house full of leaking plumbing joints that overflow and eventually cause water damage.
Temperature Change: the sudden change in temperature of the water that runs through the pipes can also cause a pipe to leak, when hot and cold water passes through the same pipes causing abrupt changes in temperature of the pipes, causing the pipes to crack and eventually leads to leakages. The chilly temperature of winter also causes the pipes to become frozen, and a frozen pipe breaks easily.
Water Pressure: If you had your plumbing done by an amateur, and the water coursing through the pipes has too much pressure, the pipes may end up cracked.